The classic sheet cake from a box of mix at the grocery store is not necessarily cutting it by at-home baking standards anymore. Our minds as aspiring pastry chefs, or just enthusiastic mothers, has expanded on a more creative path of doing, almost everything. In a world where every moment must be "Pinterest ready" at all times, we hold ourselves to a much higher aesthetic standard, especially in the kitchen. Cakes have been the centerpiece for celebration for as long as any of us know and with them being that focal point, they are not always just tasty, but a work of art. If you are over the average frosting and sprinkles way of life, and find yourself dreaming of crafting cakes like a baking Picasso, then it's time to start thinking about investing in some of the basic cake decorating supplies.
Every good artist needs their tools, so be mindful about your purchase's by making sure to follow our list of essential cake decorating supplies for beginners. Now get out there are start baking!
Not in the mood to bake a cake yourself? Check out our favorite cake decorating spots
1. Cake Discs
While a normal plate can be used in a past minute pinch, the wonderful thing about a cake disc as opposed to a plate is that the disc allows you a flatter and more sturdy surface, that fits the cake in perfect proportions and allows you to hold the cake and rotate it in your hands for easy decoration and frosting application. Cake discs come in different sizes, so you will want to get an array to fit your many different cake needs. While most cake discs are made of a heavy ceramic, like normal plates are, you can also cut a cake disc from a heavy cardboard for a one-time use supply.
2. Turntable
If you have watched cake decorating videos online, you probably marvel at how easily and effortlessly those cakes are frosted. While technique plays a large part of this, a turntable is the real trick behind getting that perfectly even frosting. When a cake rests on a turntable, you can easily maneuver the pastry in a circle while focusing on your decorating technique. The turntable is a plate with a Lazy Susan attached underneath creating a free spinning platform for easy access to every side of your cake.
3. Icing Spatula
The key to a beautifully artistic cake is a smooth and even base coating of frosting. In order to achieve this level of a canvas, an icing spatula is necessary. What makes an icing spatula different from others is its long narrow flexible blade, which allows you to spread the icing evenly in long smooth strokes. There are two types of icing spatulas, a straight blade and an offset blade. With an offset blade, your hand is positioned further away from the cake, creating more space for your to get closer to the cake, giving you more control.
Here are some healthy snacks for a birthday party so it's not all cake and sugar
4. Pastry Bag
Most of your cake art is going to be achieved through using a pastry bag to move and manipulate icing into different designs. A pastry bag is a cone shaped bag that has a large opening at one end and a small opening at the other. The bag is filled through the large opening, generally with a soft pliable food such as icing, frosting, whipped cream or dough, while a decorating tip is attached to the small end where the contents of the bag will get pushed through into different forms and shapes. Pastry bags can be one time use or reusable and are the foundational tool for many of the extravagant designs you have seen online.
A birthday party should have a cake, but it also needs some entertainment! Here are a few fun ideas that won't break the bank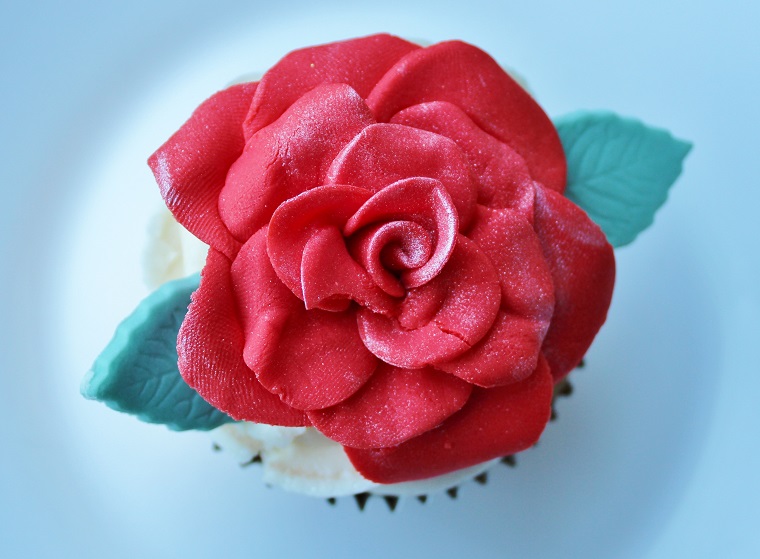 5. Decorating Tips
Like a painter who has different sized brushes, a cake decorator will have different sized and shaped decorating tips. These tips are fastened to the small end of a pastry bag and depending on the shape of the tip, when the icing is pushed through, a different design is created. Decorating tips comes in all different shapes and sizes, but to achieve your artistic goals, there are basic tips that you can use to achieve the desired result. Stores that supply cake decorating supplies will often have a decorating tip starter pack, complete with the essential tips and cake decorating ideas.
6. Decorating Comb
Unlike the decorating tips, which apply icing or product to your cake, the decorating comb manipulates the frosting or icing already applied to the cake, creating ridges or wavy lines. The decorating comb is a triangle shaped tool with a different sized cut along each side. You can use the comb to make small designs in certain specific areas of the cake, or place it on the frosting as your spin the cake on a turntable to create a single pattern throughout.
Father's day is around the corner. Use our inspirational quotes and poems to write your card this holiday
Having the tools to create a one of a kind cake is one thing, learning how to use them is another. There are plenty of resources and cake decorating classes online, but if you are more of a hand-on type person, look for some local classes in your area. If you are in or around the Los Angeles area, and want to find somewhere to pursue cake decorating L.A. classes, community resources online should show you the best options for cake decorating Los Angeles. Wherever you are, the best way to learn is to bake up a cake and start practicing. The more you work with your supplies, the more comfortable you will become with decorating your cake.
Planning a birthday party for your kid can be time consuming. Here are 13 event planning app and software reviews to save you time and stress