A dessert table has become a staple for almost all celebratory events. Everyone loves sweets! Check out these tips to help you put together a fabulous dessert table your little one's birthday party.
Tip 1
Consider your guests and what they like to eat for dessert. Considering this is a children's party, you will want to stick to sweets that are not too messy. Besides the cake, consider Rice Krispy treats, cupcakes, cake pops, chocolate dipped marshmallows, and chocolate covered Oreos. You can choose to offer just a few different desserts and still have a beautifully set up dessert table. Notice how few desserts are offered on the dessert table pictured below. It's a very simple dessert table, but it leaves an impact because it is organized perfectly.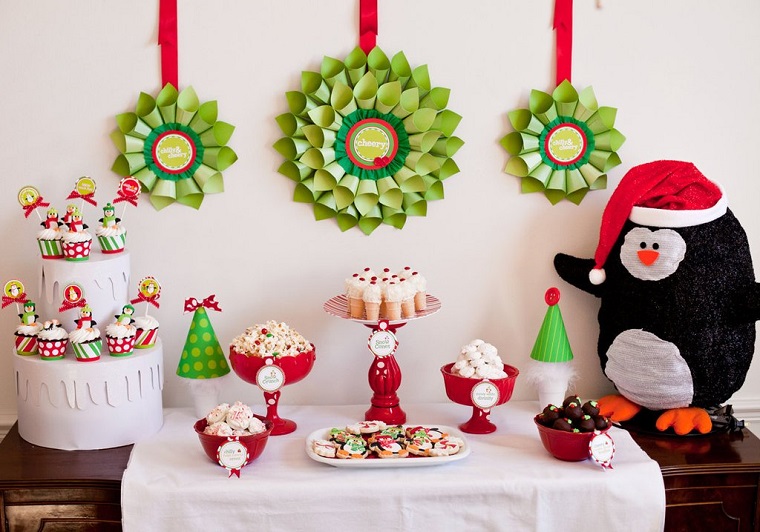 Photo: popsugar.com
Tip 2
For a visually appealing dessert table, make sure the party theme/dessert table colors match the colors of the dessert you will be serving. You also will want to make sure the accessories (cake stands, dishware, table décor) matches the color scheme. This will make the dessert table look harmonious. Notice how the picture below shows a very simple dessert table setup, but the colors play well off each other. It's gorgeous!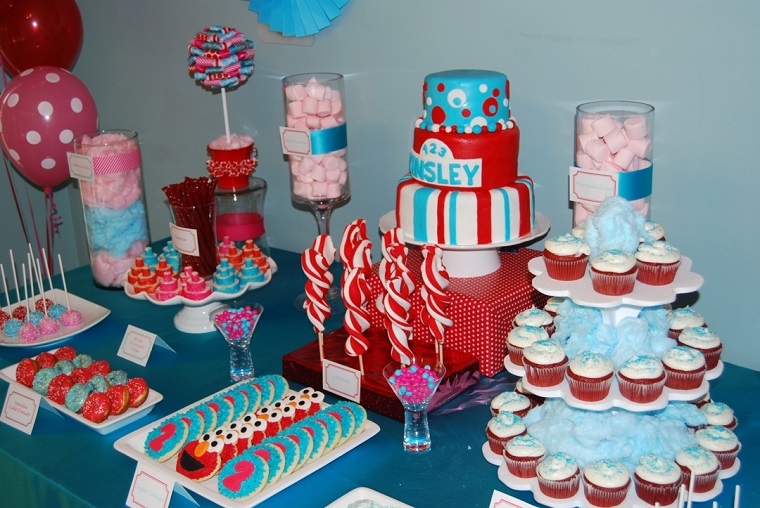 Photo: beberryaware.com
Tip 3
For a visually interesting dessert table, add a lot of different heights. For example, use a different size dessert tray and cake stand. Another awesome way to create different heights and levels, is to wrap different size boxes in pretty wrapping paper and place trays on top of them (as pictured below).
Photo: tabledecoratingideas.com
Tip 4
Adding a backdrop to your dessert table can really add some depth to the entire setup. It also adds a pretty frame to it. The backdrop in the dessert table pictured below is adorable. Notice the pom-poms and coordinated banner.
These dessert table backdrops are definitely insta worthy, here are Five Reasons to Hire a Professional Photographer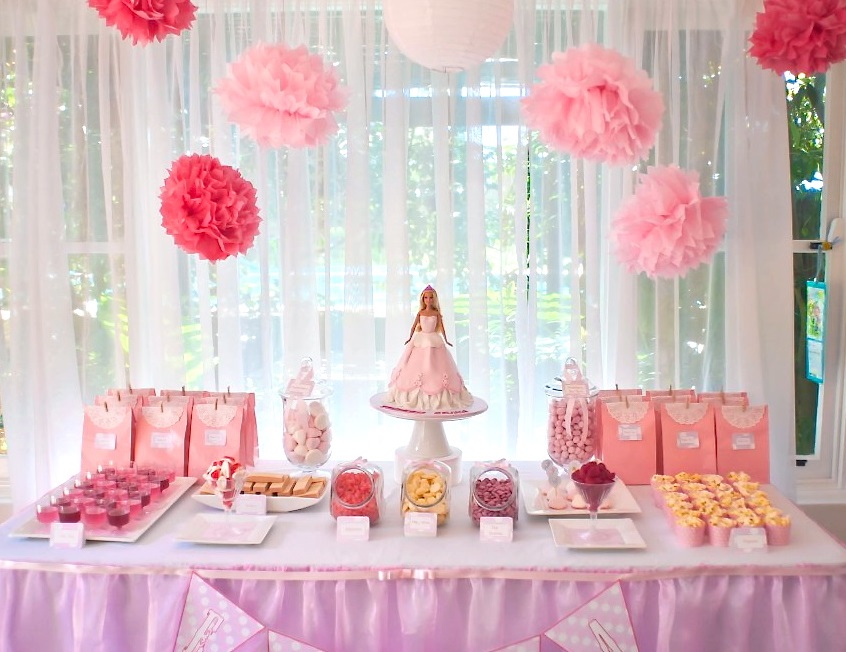 Photo: www.littleshoppers.net
Tip 5
Some people prefer to label the items featured on their dessert tables, and some people don't like to label their desserts. Personally speaking, I find that labeling each item helps avoid confusion for my guests and the dessert table line seems to move much faster when the items are labeled.
Photo: miamipartyeventplanner.com