The passover 2018 holiday celebrates the Israelites' freedom from slavery in Egypt and is central to the Jewish faith. Family is vital to this holiday as you come together to eat and read from the Haggadah at the seder meals on March 30th and 31st. Because this is a time to celebrate, there are greetings and phrases customary for passover.

But, how do you say happy passover in Hebrew? The phrase, in Hebrew, is written as "Sameach Pesach" but it is also important to know how to pronounce it. Sameach is pronounced as "sah-MEY-akh" with the "k" pronounced hard and raspy. Pesach is pronounced as "PAY-sock" with the "k" pronounced the same as it is with Sameach. You may also want to say "Chag Sameach" (Chag pronounced as KHAHG) which means joyous festival in Hebrew.

Now that we know a bit about passover and how to properly spread good cheer, how do we celebrate the holiday as a family?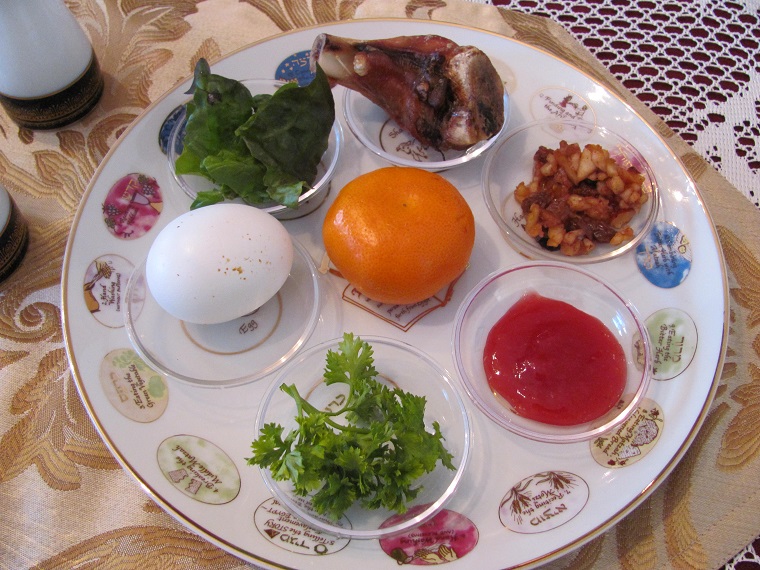 Photo: goldenthalfamilyblog.com
Seder
The seder this year will take place on the 30th and 31st of March, 2018. Each evening, family will come together to eat and recite from the Haggadah, which provides the scripts necessary for the seder. This ceremonial feast is a combination of coming together as a family to eat, sharing foods that are central to the Exodus story, as well as the telling of that story. It is important to not only enjoy the company of family but to understand and welcome the message of the Exodus story as the history of the Jewish people. Be prepared with the Haggadah and also prepare any family who may not be as familiar with the tradition, such as younger children.
If you are in an Easter mood take a listen to our playlist
Photo: bocamag.com
Traditional Foods
During passover, some foods are not eaten and others are more important. Leavened foods are removed and some Jews may choose to remove others as well, such as kitniyot. Matzah bread is the staple of passover as it is unleavened. Certain other foods are introduced at passover, such as: horseradish, matzah ball soup, gefilte fish, potato or matzah kugel, and tzimmis. There are also different types of deserts, like: sponge cake, meringues, and macaroons. Be sure to have plenty of these foods on hand, especially ones your family enjoys, for seder.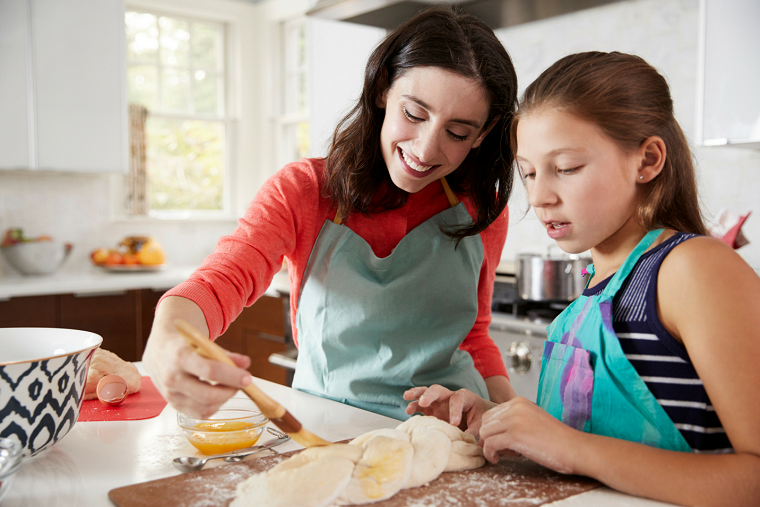 Involve the Kids
There are various ways of involving the children in the passover holiday. If you are planning a seder in your home, have them help with the planning stages if they are old enough. Even younger children can help plan menus. You may want to have the children research Pesach customs from other regions of the world that you can then incorporate into your own celebrations.
Photo: www.flickr.com
Enjoy Passover With Family
Whatever foods line the table, and whoever may be sitting at that table, remember that a happy passover is one that brings family together for the observance of an important event in the history of the Jewish people. Who needs a better reason to celebrate than that? Start planning the celebration so family can be together for the biggest Jewish spring festival that happens to be right around the corner.
Why celebrating with those close to you is important