Every year the time goes by and still we always seem to have to ask ourselves, "When is father's day this year?" Maybe it's because we are caught up in blue skies, summer air, and the promise of a magical sunny season. But that doesn't mean this father's day 2018, you can't take a moment from your busy summer life to appreciate the man who raised you, and showed you how to enjoy life's sweet joys. And what a better way to do it than with one of these father's day quotes. You can use them as inspiration for your own fathers day poems, or pair with one of these touching happy fathers day images, to create a truly special and thoughtful gift to give to that very important man in your life, this Saturday June 17th 2018. Here are 30 of the most inspiring, touching, and slightly humorous quotes to inspire you to give thanks this year on fathers day.
1. "It's only when you grow up and step back from him — or leave him for your own home — it's only then that you can measure his greatness and fully appreciate it." — Margaret Truman
2. "He adopted a role called Being a Father so that his child would have something mythical and infinitely important: a Protector." — Tom Wolfe
Planning your kid's birthday? Check out these entertainment ideas that won't break the bank
3. "I am not ashamed to say that no man I ever met was my father's equal, and I never loved any other man as much." — Hedy Lamarr
4. "I love my father as the stars — he's a bright shining example and a happy twinkling in my heart." — Terri Guillemets
5. "My father gave me the greatest gift anyone could give another person: He believed in me." — Jim Valvano
Save time and stress planning your event with these party planning apps and software
6. "A father is neither an anchor to hold us back nor a sail to take us there, but a guiding light whose love shows us the way." — Anonymous
7. "Dads are most ordinary men turned by love into heroes, adventurers, story-tellers, and singers of song." — Pam Brown
8. "I believe that what we become depends on what our fathers teach us at odd moments, when they aren't trying to teach us. We are formed by the little scraps of wisdom." — Umberto Eco
Here are our favorite cake decorating spots in L.A. that you need to try TODAY
9. "He was there when I didn't understand, he was there when I was wrong, he was there when I cried, he was there when I lied. For some reason my dad was always there, when I needed him the most." — Michael Jordan
10. "To be the father of growing daughters is to understand something of what Yeats evokes with his imperishable phrase "terrible beauty". Nothing can make one so happily exhilarated or so frightened: It's a solid lesson in the limitations of self to realize that your heart is running around inside someone else's body." — Christopher Hitchens
11. "An almost perfect relationship with his father was the earthly root of all his wisdom." — C.S. Lewis, Phantastes
Use these tips to find a professional photographer for your party
12. "To her, the name of father was another name for love." — Fanny Fern
13. "The quality of a father can be seen in the goals, dreams and aspirations he sets not only for himself, but for his family." — Reed Markham
14. "To a father growing old, nothing is dearer than a daughter." — Euripides
Cinco de Mayo is over but its never too late for taco night. Check out our favorite mexican menu ideas
15. "Being a daddy's girl is like having permanent armor for the rest of your life." — Marinela Reka
16. "My father didn't tell me how to live. He lived and let me watch him do it." — Clarence Budington Kelland
17. "Sometimes the poorest man leaves his children the richest inheritance." — Ruth E. Renkel
Easter isn't famous for its songs so we compiled a playlist of our favorites you can play on any day
18. "It is not flesh and blood, but the heart which makes us fathers and sons." — Johann Friedrich von Schiller
19. "A father's smile has been known to light up a child's entire day." — Susan Gale
20. "By the time a man realizes that maybe his father was right, he usually has a son who thinks he's wrong." — Charles Wadsworth
How do you say passover in hebrew? Here is how to celebrate the perfect passover with your family
21. "You can tell what was the best year of your father's life, because they seem to freeze that clothing style and ride it out." — Jerry Seinfeld
22. "The older I get, the smarter my father seems to get." — Tim Russert
23. "My mother gave me my drive, but my father gave me my dreams. Thanks to him, I could see a future." — Liza Minnelli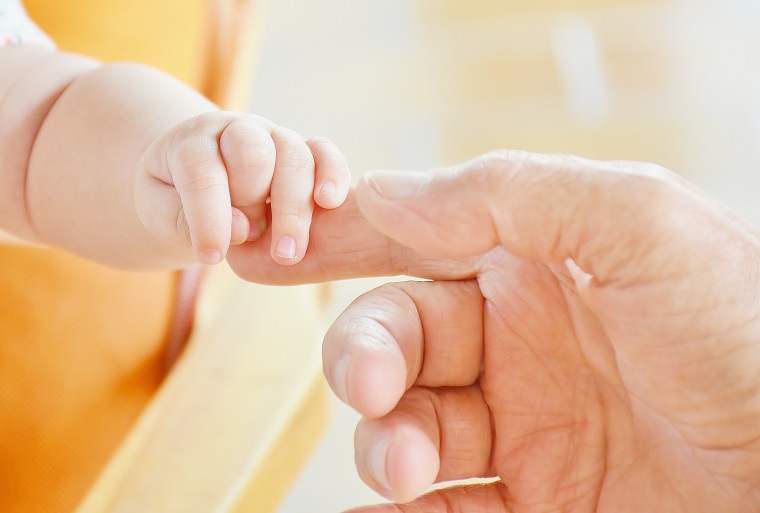 St. Patrick's Day snacks and treats your kids will LOVE
24. "Your father, Jo. He never loses patience?never doubts or complains?but always hopes, and works and waits so cheerfully that one is ashamed to do otherwise before him." — Louisa May Alcott, Little Women
25. "No music is so pleasant to my ears as that word?father." — Lydia Maria Child, Philothea: A Romance
26. "[My father] has always provided me a safe place to land and a hard place from which to launch." — Chelsea Clinton
Your smart phone is not good enough. Here is why you NEED to hire a professional photographer
27. "Dads are like chocolate chip cookies; they may have chips or be totally nutty, but they are sweet and make the world a better place." — Hillary Lytle
28. "A dad is someone who wants to catch you before you fall but instead picks you up, brushes you off and lets you try again." — Anonymous
29. "When my father didn't have my hand, he had my back." — Linda Poindexter
How to throw a big party on a small budget
30. "A father's tears and fears are unseen, his love is unexpressed, but his care and protection remains as a pillar of strength throughout our lives." — Ama H. Vanniarachch
Inspiring fathers day quotes can do more than just put a smile on someone's face, they can be the voice for a lifetime of feelings that might never have been expressed. Fathers day poems, can be the seed of gratitude in a lifetime of love and giving. While our mothers may have carried us around for 9 months, our fathers often carry our hearts for a lifetime. Find your best way to tell your father you care and send them a "Happy Father's Day".
Planning a party for fathers day? Use these apps and software to save time