Turning fifteen can be one of the biggest milestones in a young latinas life. So let this guide help you learn, plan, and prepare for what needs to be done to make this moment as special as possible for the birthday girl. There quite a few quinceañera traditions that are essential to the ceremony and process of her becoming a woman, but these are the few that are most used to symbolly the transition of a girl into a woman as well as a child of the Lord. All of these traditions have meaning behind it so in this list there is insight into the quinceanera history and how to plan your quinceanera party suited to her own tastes, styles, and preferences.
Here's how you can put together your Quinceanera guest list
Quinceanera History
A quinceañer is the celebration of a girl's spanish 15th birthday and also taking her religion more seriously. This festivity is originated in Latin America and is still a party people throw today in different parts of the world and in different ways. A Quinceanera is a gathering of family and close friends to honor specifically a girl turning into a woman with a public statement such as a party and religious ceremony. The backstory of the party is that the girls are presented to the world as woman and are now at a mature age to find husbands to care for them financially and physically. Mexico is still one of the few countries that takes this practice in the manner of courtship but with less of a demanding intention.
Traditions
Quinceanera traditions make up the foundation of the ceremony for the girl, and there are certain customs that are somewhat expected to be presented at the party. Such as, the religious aspect which then leads to more of a party feel that can include food, music, and dance. The dance portion of the festivity traditionally included a waltz, but as time went by it transformed into more of a hip-hop choreography that includes the birthday girl and her chosen court. The court is usually who the Quinceanera will spend most of her time with at the party, it is usually made up of the young people in her life such as her siblingings, best friends, and family that will always be by her and who she wants to share this passage into womanhood with. Something that is still as important as it was in the beginning is the attire worn. The ball gown is very much a signature piece of the party as well as a statement to the theme. It is to show maturity and grace to the court and guests and beauty as a young woman. A popular tradition in the Quinceanera is the "Changing of the Shoes" which involves a father, older brother, or any male figure in the girls life to change her flat shoe to a high heel which visually shows she can stand on her own and can be independent.
Is your little one turning 1? Check out our princess party themes for your daughters 1st birthday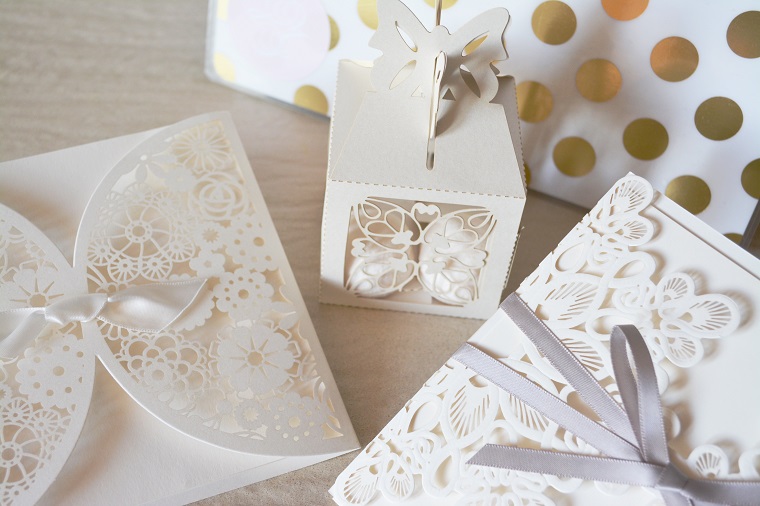 Theme and Invitations
Now that you know the backstory to a Quensenares and how it came to be, it is time to get this party started. The theme of the social gathering is a key part of the party and can be incorporated into almost anything from the party decor to the cake. The invitation is a crucial statement piece and informative into when, what, and where things are happening for the celebration and for guests to get excited for the party and girl herself. The theme shows the character of the Quensenare and what she likes and what her interests are as a person, a theme can be anything from something as elegant as a princess ball all the way to something edgy and hardcore like a rock concert because anything can happen for her birthday and what makes her happy goes.
Baby on the way?! A unique gender reveal party is always fun! Take a look at some of our favorite ideas
Gifts
Gifts are something every birthday girl gets excited for and wants to receive even if they don't say so, but what kind of present is appropriate for this kind of occasion. These are some ideas that are traditionally given to the Quensenare girl for her big day. A tiara is a perfect gift for this event because not only is it used in the religious section of the celebration by being pronounced a princess in God but it can also make the girl really feel like a true princess among her close friends and family. Along the same lines of royalty a scepter can be a unique and exciting gift to receive because it can symbolize her strength and individuality. A cross and or bible is always a safe bet to go with just in case because the power her faith can hold and keep her on a straight path to becoming a young woman of God.
Throwing a party always gets expensive quickly. These tips will help you save money
Dresses
The dress the Quensenare wears is a declaration of true womanhood and refinement as a lady, and the growth she has done over the years has finally come and is ready to show everyone who she is as a person in society. This realization is a huge moment for the parents and close family because she is no longer seen as a little girl anymore but an adult. The ball gown is a traditional form of dress for the young lady and is still popular to date. There are many styles of ball gowns and colors to choose from that it can go with almost any theme and design you have decided to go with. A style of dress that is always classic is the Mexican quince dress that has more pattern and color that connects the Quensenare to her heritage.
Celebrating with loved ones is the best way, here's 5 reasons why
Party time
Now it is time to start planning and organizing all that needs to be done for the party. With a full understanding about how these historic events formed and why this latin tradition is still prominent in today's society you can proudly appreciate and up hold this past custom. The traditions you choose to present in the ceremony are completely optional and you can even add your own that your family could have possibly used in the past, but they are still an entertaining and humorous activity to have at a party. Picking a theme is the Quensenare's decision and should be respected even though it is absolutely okay to throw out suggestions that would be fun and enjoyable to everyone around her. The gifts that are given to the birthday girl should be fitting for the occasion as well as beautiful to make her feel special and treasured on her day. The dress she wears should be something she falls in love with and will remember looking like a woman for the first time in front of everyone. This guide will help you celebrate and enjoy the night with tones of memorable experiences and new information that come from deep roots and beginnings that everyone can now be apart of.
Unicorns are all the rage these days. We put together the ULTIMATE guide to a Unicorn party