It's no surprise that kids can sometimes be extremely picky when it comes to food. You can please even the pickiest young food critics with these 10 kid-friendly foods to serve at your little one's birthday celebration:
Build Your Own Taco Bar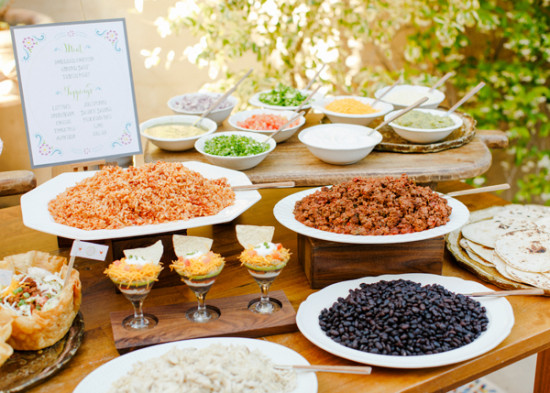 Photo: weddingchicks.com
Tacos are a great way to feed a lot of people on the cheap. Plus, little ones can get creative while making their taco the exact way they like it.
Hamburgers and Hotdogs
Photo: icecreamcartschicago.com
Hot dogs and hamburgers are two of the most popular crowd pleasers. Not only are they simple, but they are also inexpensive. This option is perfect if you're hosting an outdoor party during the spring or summer.
See Also: 5 Inexpensive and Stylish Ideas for Grown-Up Parties
Homemade Pizza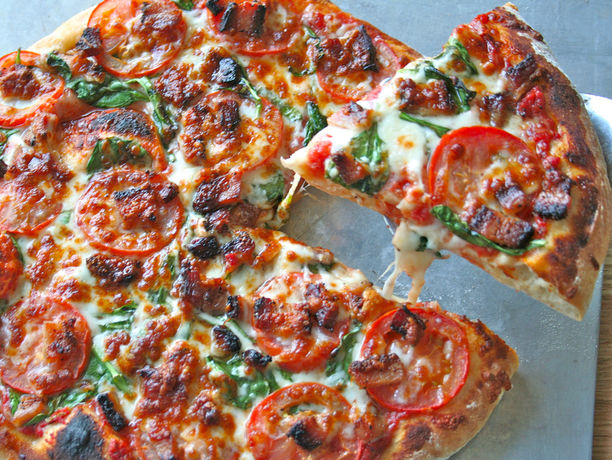 Photo: edge-generalmills.com
Skip the delivery. Pizza is sure to bring a smile on anyone's face. You can feed a mass of people with just some dough, tomato sauce, cheese, and a variety of favorite toppings. If you really want to get creative, you can even have the kids help prepare and make the pizza.
Mac and Cheese
Photo: kraftfoods.com
I have yet to meet a child who doesn't like good ole' mac & cheese. Not only is it very cheap to make, but you can get inventive and add some extra ingredients into the dish such as crabmeat or crumpled bacon.
Veggies and Dip
Photo: livelovepasta.com
Veggies and dip is served at practically every birthday party, for both children and adults. We can't forget our veggies! You can either choose to make a simple platter or you can go the artistic way and make veggie and dip cups (pictured above). Some veggies that go great with ranch or blue cheese dip, include: cucumbers, tomatoes, carrots, zucchini, squash, broccoli, bell peppers, and radishes.
Finger Sandwiches
Photo: kraftfoods.com
Finger sandwiches are fast to make, they go quickly, and there's not much of a mess to clean up afterward. Make sure to use lunchmeats like bologna, ham, roast beef, and turkey. You will also want to use a variety of breads and cheeses, such as: American, provolone, cheddar, and swiss. Place mustard, mayo, cuts of avocado, and any other dressings right near the platter so your guests can dress their sandwiches to their liking.
Mini Grilled Cheese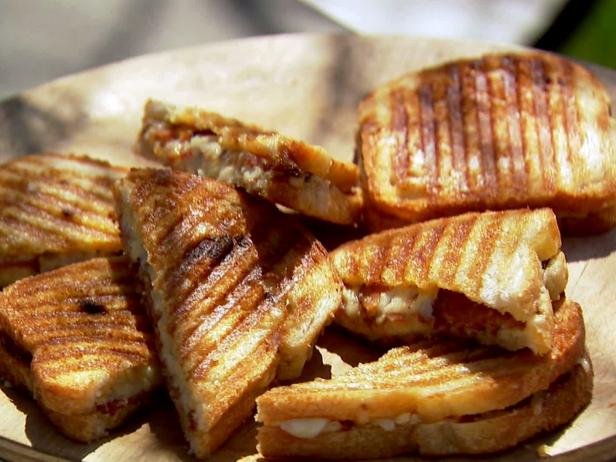 Photo: food.fnr.sndimg.com
Grilled cheese is always a go to food for kid's parties. Grilled cheese is especially a great idea if you're having an indoor party in the middle of winter. If you really want to impress your guests, make some tomato soup shooters to go with the mini grilled cheese sandwiches or make some homemade marinara sauce to dip the sandwiches in.
Quesadillas
Photo: challengedairy.com
Add shrimp, beef, or chicken into quesadillas. Add a side of homemade salsa. Don't forget the sour cream and guacamole.
Fruity Frozen Yogurt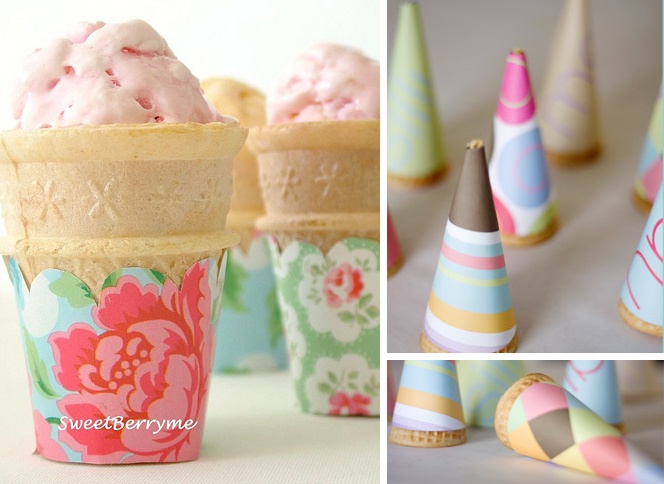 Photo: i.pinimg.com
Children have their sweet tooth. Frozen yogurt is healthier than ice cream and can be a really refreshing snack, especially for outdoor parties during warmer seasons. You needn't make the frozen yogurt on your own as it can be very time consuming. Instead, buy a couple gallons of frozen yogurt in a variety of fruity flavors. Don't forget to pick up some ice cream cones and a bunch of ice cream toppings.
S'mores Bar
Photo: thesensiblemom.com
A smores bar is especially great idea if you're having a kid's party that may run into the evening hours. Every kid loves chocolate and making their own smores just like they're around the campfire. If you're going to set up a smores bar, make sure you also have a fire source close by. Set up a little bonfire or fire pit and allow the kids to have a fun time by allowing their smores to melt above the fire. Make sure there's always adult supervision when children are near open flames.