Photo: www.weekendnotes.com
Your child's birthday comes around every year, but fun, unique party ideas and party game ideas for kids just don't. Just because you want your party to be memorable doesn't mean you have to sink a lot of money into it. The five kids birthday party ideas below are great way to keep things fresh and exciting and save some money, too.
Each of these kids party ideas can be scaled to whatever you might need, whether you're throwing the party of the year or just inviting a few of your kid's friends.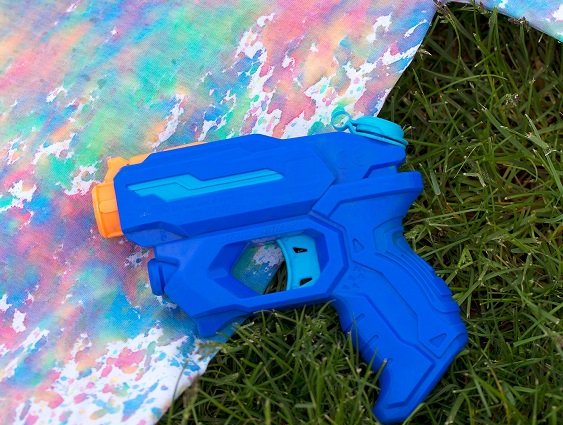 Photo: www.firefliesandmudpies.com
1. Personalized Craft Favors
A great way to combine entertainment with party favor ideas for kids is with a personalized craft. Oftentimes you can find the supplies you need at the dollar store. Not only will the kids get a chance to stretch their artistic wings, but they can take them home to remember a fun day.
One great example of a craft favor is a T-shirt decorated with squirt gun tie-dye. Kids will have fun making them and love wearing them. Simply fill a handful of squirt guns with mixture of fabric paint and water (3 tablespoons of fabric paint and 1 cup of water) and let the kids channel their inner artist.
See Also: What's a party without a birthday cake? Check out these cake decorators for inspiration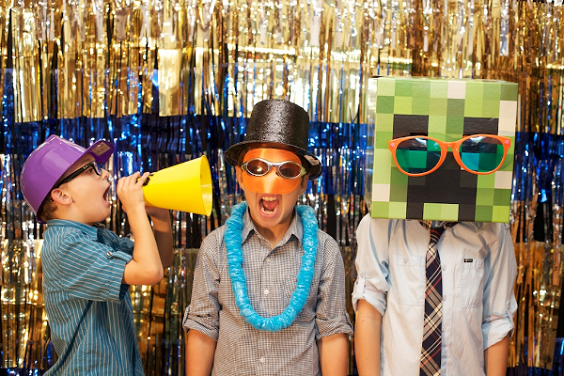 Photo: www.pinterest.com
2. Photo Booth
If you are looking for kids birthday party ideas at home try a photo booth. You can capture fleeting and precious moments with a photo booth. All you need is a background and some goofy props. You will get some terrific pictures of the kids that their parents will love. You could even get a Polaroid camera and the kids can take home their photos as a favor.
One easy way to set up the background is with a black shower curtain and some Christmas lights. But the props and dress-up clothes are really your chance to shine. Choose anything from superhero masks to princess tiaras to silly fake mustaches. Customize your props and costumes to the theme of your party or make it eclectic, either way the kids are sure to have a blast posing and making wacky faces.
See Also: Mothers Day Quotes & Images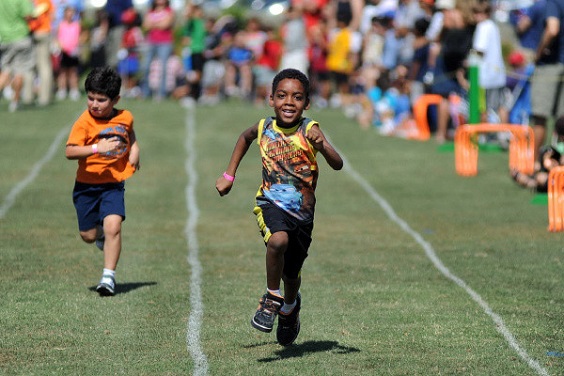 Photo: www.tar-tryin.com
3. Olympic Games
Add an element of competition and excitement to your kid's birthday party ideas at home by hosting Olympic Games. This is an opportunity to get the kids moving and exercising. If they are placed on teams by country, you could take the time to teach them some interesting facts about the team they are on.
Set up the ultimate set of games using kid-friendly versions of Olympic sports. You might substitute a Frisbee for a discus or a pool noodle for a javelin. If you have access to a pool, you could even do some relay races and diving (or cannonballing).
Host your Olympics in your own backyard or even take it to a local park. Be sure to hand out medals and maybe even hold an award ceremony.
See Also: Prepare a mexican style menu with these ideas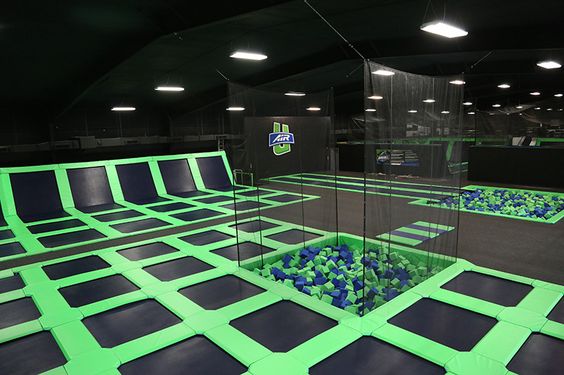 Photo: www.airu-shreveport.com
4. Trampoline Park
We can all agree that kids have a lot of energy. What better way of getting rid of some than by hopping and jumping at a trampoline park. This works well especially if your birthday party needs to take place inside.
In recent years more and more trampoline parks have been popping onto the scene so chances are there is one near you. Some also have rope courses and climbing walls for your more adventurous kids. Because most of the time these facilities will set up, clean up and supply plates, cups, napkins, and utensils for the kids, both you and the kids are sure to be happy with this idea.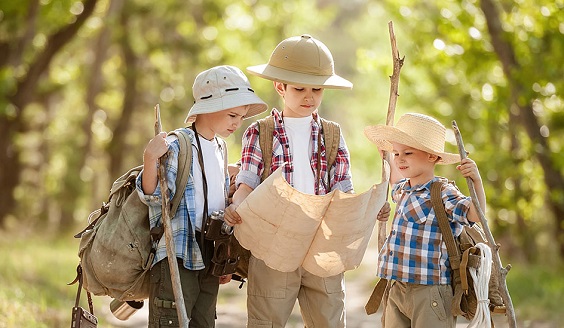 Photo: www.vikadventures.com
5. Treasure Hunt
One birthday activity that is sure to be an adventure is a treasure hunt. They are easy to set up and can be tailored to any age, theme, or place. Create mysterious clues that take the kids from place to place in your house, backyard, or neighborhood.
There are plenty of awesome templates online or you can strike out on your own to make it more personal to the birthday girl or boy. This interactive entertainment is also a great way to get the kids to work together. Clues could be found on the back of a puzzle that needs to put together or make a simple secret code for them to figure out.
It's up to you what the treasure is at the end of the hunt. Whatever it is you can be sure that kids will have had fun along the way.
See Also: Save time planning all these fun entertainment ideas with these party planning apps