Gone are the days of cheaply put together goody bags. They are usually full of candy, tiny plastic toys, and other useless junk. Most party favors are a waste of money and end up in the trash after the candy is eaten. Here are some memorable and inexpensive party favors that will leave an impression on your tiny guests and their parents.
S'mores to Go
Photo: carolinaparent.com
There's nothing like a sweet treat to end a great party. An incredibly original kid's party favor is smores to go. You can package up a few graham crackers, marshmallows, a chocolate bar, and a skewer. Add a pretty ribbon to each package, and you're all set.
Sidewalk Chalk Simplicity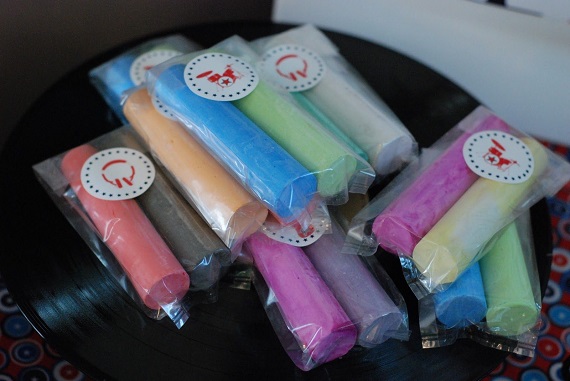 Photo: i.pinimg.com
Kids love playing outdoors, which is why you can't go wrong with sidewalk chalk as a party favor for a kid's party. Simply add 2-4 pieces of vibrantly colored chalk to each wrapper and pin a sticker on each package. This is an inexpensive option for those parents who don't want to spend too much on party favors.
Speaking of outdoors, If you live in Los Angeles are and you're looking for some awesome destinations to celebrate your little one's birthday.
Click here!
Beauty Booty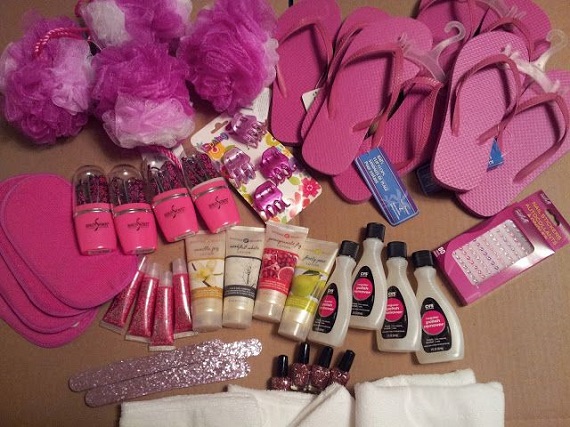 Photo: i.pinimg.com
Beauty booty is the perfect party favor for an all-girls celebration. Little girls love to dress up, get dolled up, and look fabulous. You can choose to add whatever girly beauty items to this party favor. Consider items like nail polish, nail polish remover, flipflops, nail files, hair accessories, flavored lip balms, shower loofahs, hand creams, nail decals, and even fruity smelling body washes. Those are just a few ideas. Get creative with it and make your beauty booty gift bags as big or small as you would like.
Play Ball
Photo: etsystatic.com
Play ball party favors are perfect for an all-boys celebration or a summer party celebration. Simply add a name tag and ribbon to each box of Cracker Jacks. If you want to get a bit more imaginative, then add a pack of baseball cards or a pack of Big League chewing gum to each favor. This favor is sure to be a big hit!
Awesome Art
Photo: glorioustreats.com
When it comes to kids, you can't go wrong with art supplies. Children love to paint, draw, and create masterpieces to hang on the fridge. Fill up a personalized mini can with rulers, colored pencils, crayons, paintbrushes, and tiny paints. You can simply print each personalized name label from your computer and glue each label to each individual can.