If you're little one has a love for knowledge, you might want to try an educational destination for his or her next birthday party celebration. Most of these destinations offer children the opportunity to learn about the world around them and the chance to try out a new skill.
Libraries
There's a lot more to libraries these days than just checking out a few books to take home. Many libraries have meeting and event spaces available and are able to accommodate groups of kids for parties. Let kids explore STEAM! Science, Technology, Engineering, Art and Math come to life with librarians and assistants that open up children's minds to new and exciting concepts. After all, the younger generations will grow up to pioneer the newest technological innovations.
Consider: The Los Angeles Public Library
Science Centers
A science center is a wonderful destination for children of all ages to enjoy their birthday with their friends while learning a thing or two about science. Many children's science centers offer birthday party extravaganza packages. These packages usually include a party room, a personal tour guide who will head the tour and explain each exhibit, lunch for each child/birthday cake, and gift bags.
Consider: The California Science Center and Kidspace Children's Museum.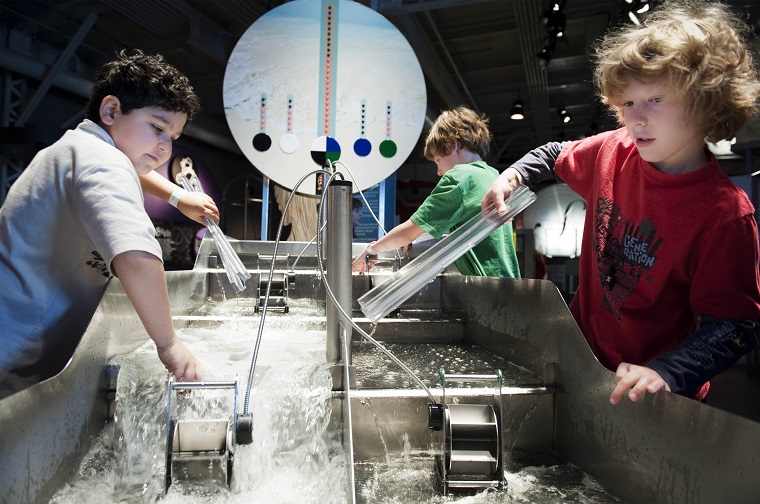 Photo: pinimg.com
The Zoo
Most zoos have indoor and outdoor facilities for rent for kid's birthday parties of any size. Most zoos that offer birthday packages will allow your child to pick an animal theme. They also offer hands-on-activities, live animal encounters, and themed arts and crafts as part of their birthday package specials.
Consider: The Los Angeles Zoo and the Reptile Zoo.
Photo: The Los Angeles Zoo
Botanical Gardens
Botanical garden kid's parties are educational, fun, and can be customized from start to finish. Many botanical gardens that offer kid's party packages will include, themed games, hands-on garden activities, scavenger hunts, and even peaceful and serene nature walks.
Consider: Los Angeles County Arboretum and Botanic Garden and Descanso Gardens.
Photo: oklahomacitybotanicalgardens.com
The Farm
If you have a little one who adores animals, then a farm birthday party might be right up your alley. Your child's farm birthday party will be unique, informative, and loads of fun. Most farm birthday parties include a meal for each guest, cake/desserts, guided tour of the greenhouse, animal petting and feeding, and a hands-on activity, such as potting plants or vegetable/fruit picking. If your child's birthday lands in autumn, you might even be able to book a thrilling hayride or pumpkin picking excursion as part of your package.
Consider: Underwood Family Farms and The Farm Sanctuary.
Photo: bozemandailychronicle.com
Music Centers
If your child has a love for music, then book their next birthday party at a local music jammin 'center. Typically, music center party packages include a bit of time in a music room with an instructor, food and cake, a private party room, and creative activities, such as writing their own song, a jam session that's recorded on video, karaoke, and music trivia.
Consider: The School of Rock – West LA and The School of Rock- Venice.
Photo: yelp.com
Martial Arts
The origins of Karate are shrouded in mystery but its current form became popular in Okinawa, Japan about 200 years ago. Gozen Karate is the first form that was specifically designed for children and it is designed to teach kids the basic fundamentals of patience, respect, and focus. Many karate studios can accommodate a birthday party with advanced scheduling. Allow your birthday boy or girl and their friends to be karate kids for a day and instill the deepest concepts of an ancient practice that also happens to be fun.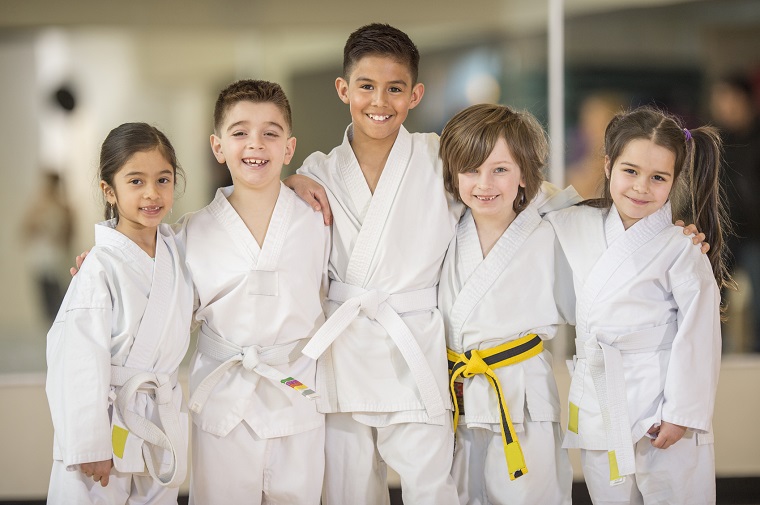 Photo: energyfitacademy.com
The best way to determine where your child wants his/her birthday party is to talk with them about their interests and hobbies. Brainstorm together and find the perfect party place from there!
If you loved these cool birthday destinations, then you're gonna love these St. Paddy's day snack ideas